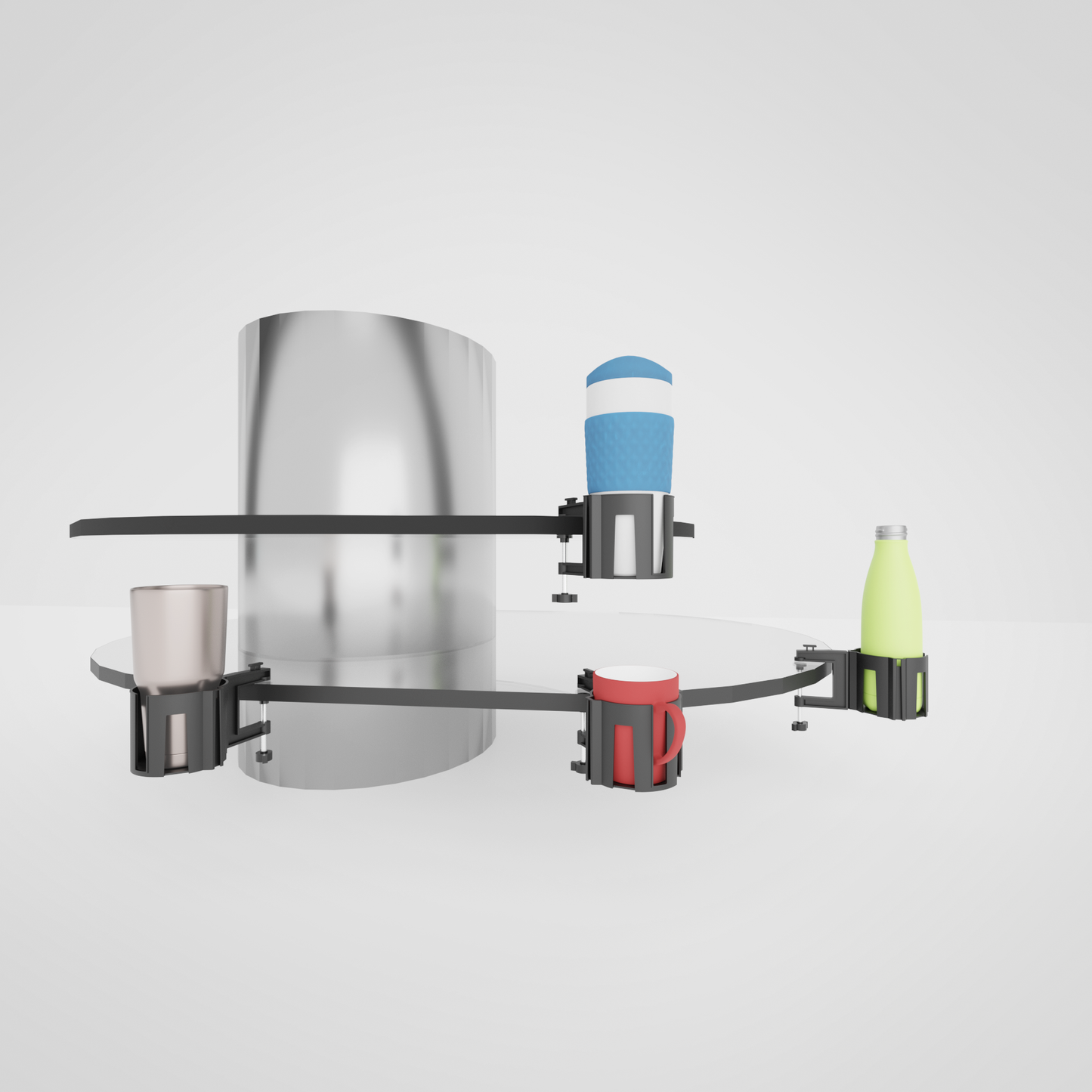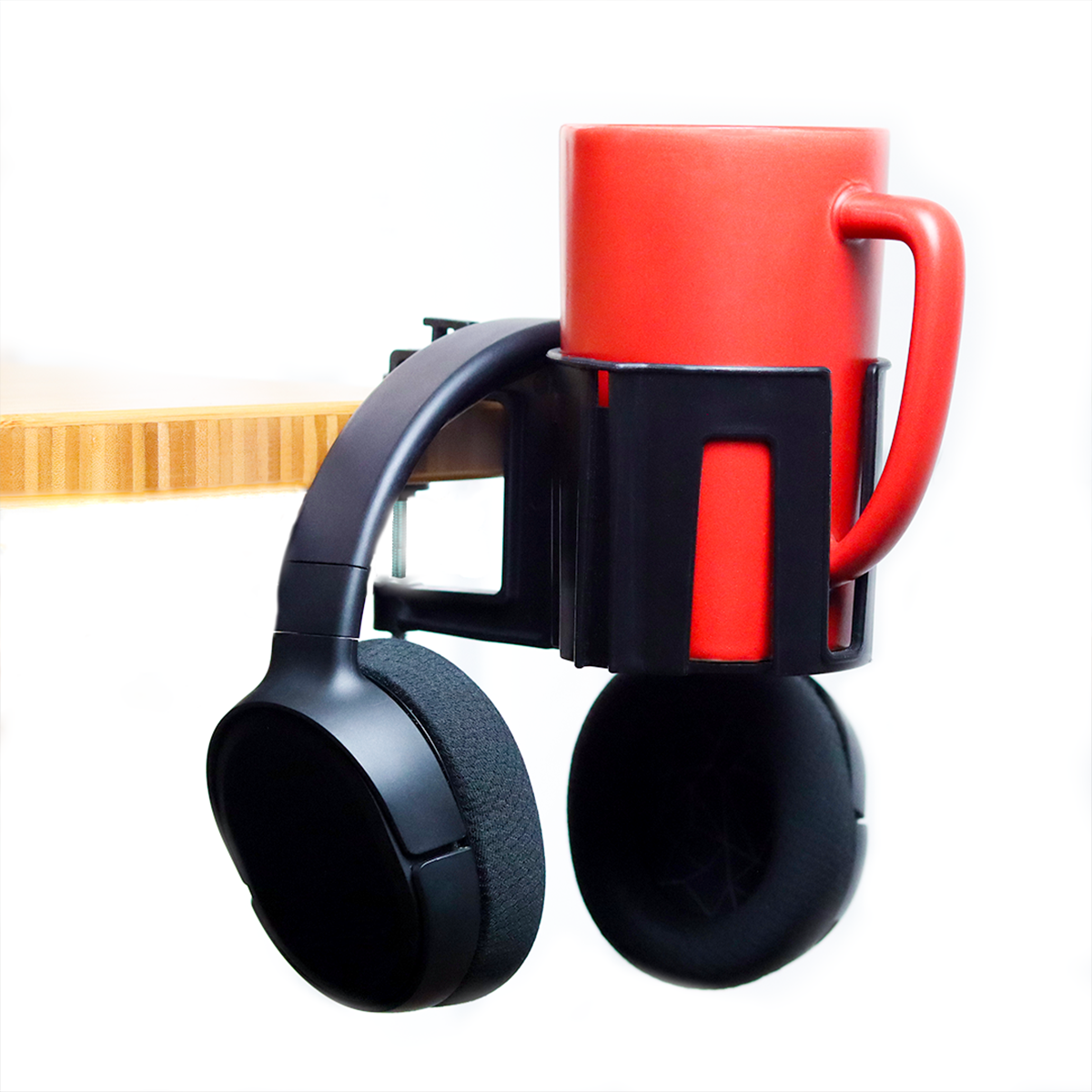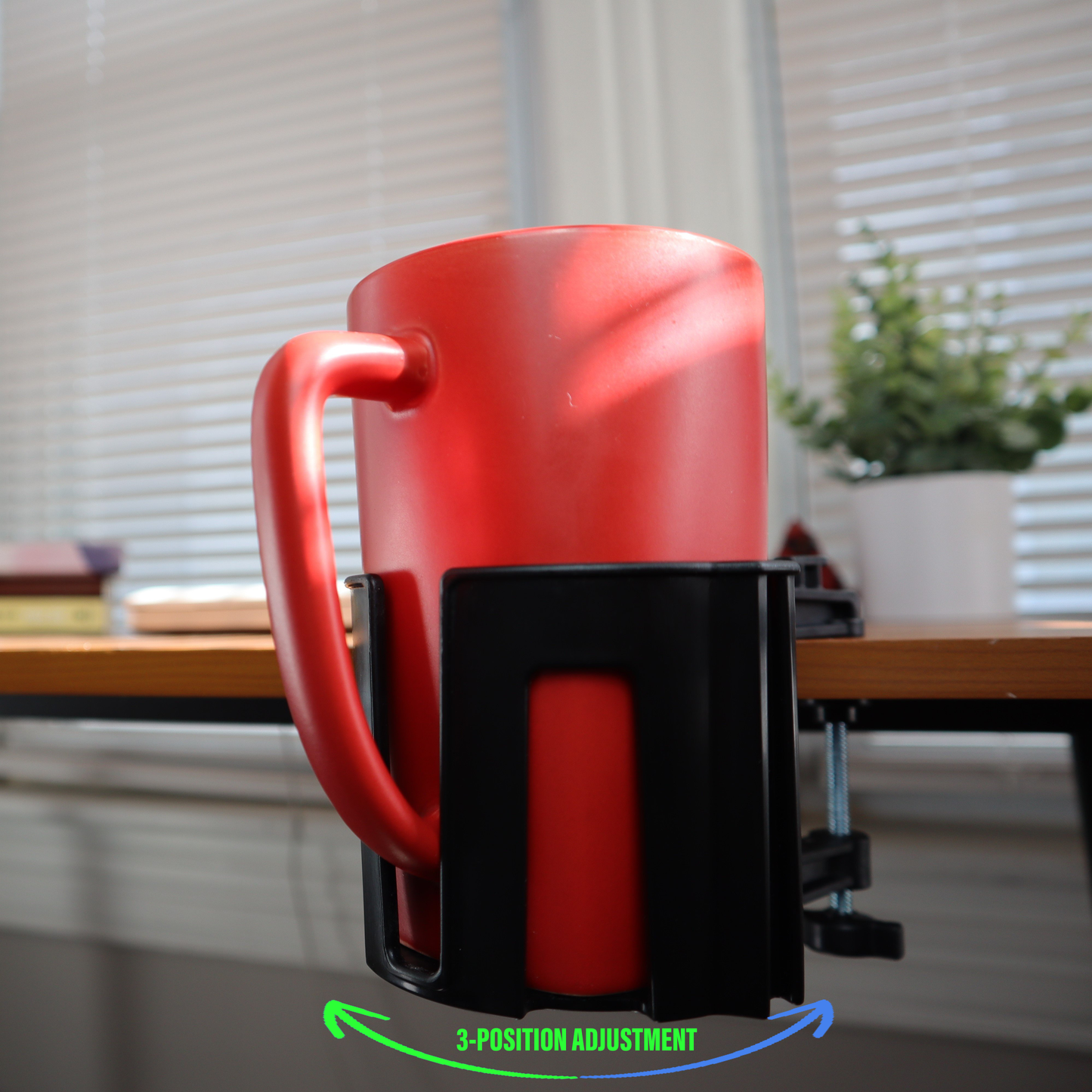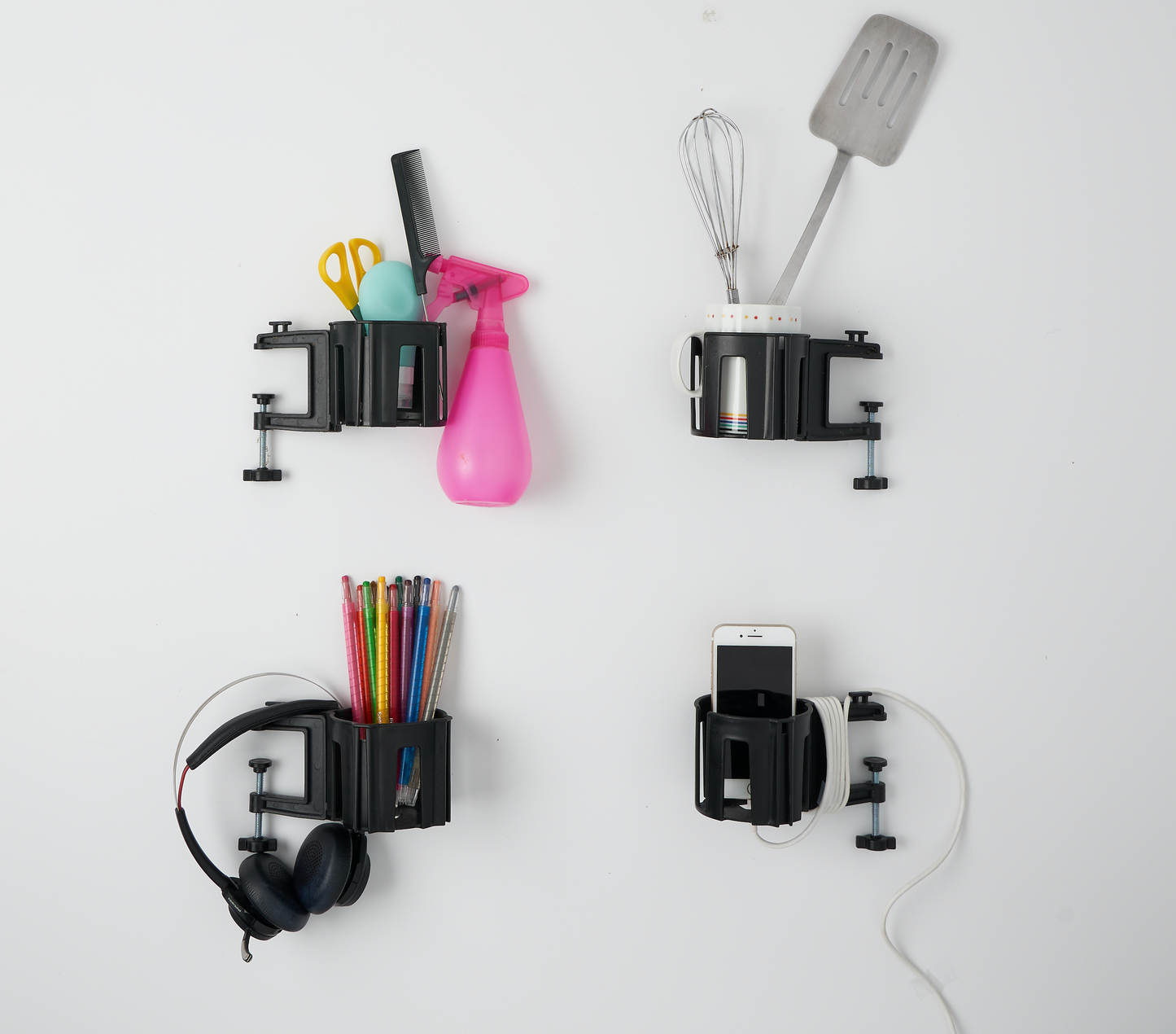 Returns Details
Returns
Our Commitment:
At Cup-Holster, we're dedicated to ensuring your satisfaction. If for any reason you're not 100% satisfied with your purchase, we're here to help.
Return Period:
You can return your Cup-Holster within 30 days from the date of your order.
Free Return Shipping:
We proudly offer free return shipping for all returns within the USA. No hidden fees, no stress.
How to Start Your Return:
Fill out the contact form, making sure to include the order number of the item(s) you wish to return in the form comments.
Our dedicated customer service team will get in touch with you to guide you through the next steps of the return process.
Return Conditions:
Please ensure that the item is returned in its original condition and packaging. This helps us process your return more efficiently and ensures that you receive your refund promptly.
Refunds:
Once we receive and inspect your return, we will process your refund. Depending on your card issuer's policies, it may take a few days for the refund to reflect in your account.
Questions:
If you have any questions regarding our returns policy or need assistance with your return, don't hesitate to reach out. We're always here to assist you.
Shipping
Order Processing:
We understand the excitement of receiving a new product, and we strive to deliver your order as quickly as possible. Orders are diligently processed Monday through Friday, excluding federal holidays. Once your order has been shipped, you will receive a shipping confirmation email with your tracking information. Please ensure you check this email to monitor the journey of your Cup-Holster.
---
Non-Custom Orders:
For our ready-to-ship inventory, any order placed by 12PM PT will be processed the same day. Orders placed after this time will be processed the next business day, ensuring minimal delay in getting your product to your doorstep.
---
Custom Orders:
We take extra care and attention when crafting custom orders. Please allow additional processing time for these special items. You will be informed of the expected processing and shipping time upon placing your order.
---
Shipping Methods:
We collaborate with renowned and reliable carriers to ensure timely delivery. During checkout, you'll be given a choice of available shipping methods, along with estimated delivery times and costs.
---
Packaging:
Your Cup-Holster is packed securely to ensure it arrives in pristine condition, ready to enhance your workspace.
---
International Shipping:
We are proud to ship our products globally. For international orders, please be aware of potential customs fees or duties that may apply to your specific country. These charges are the responsibility of the recipient.
---
Questions or Concerns:
Your satisfaction is our top priority. If you have any questions or concerns regarding your order's shipment or if you need assistance, don't hesitate to reach out via our "Contact Us" page.
---
Thank you for choosing Cup-Holster. We're dedicated to providing you with the best shipping experience possible!
Proudly Made in the USA:
Every Cup-Holster starts its life in Washington State, a testament to our commitment to American manufacturing.  
Experience the Cup-Holster — practicality and quality, made right here in the USA.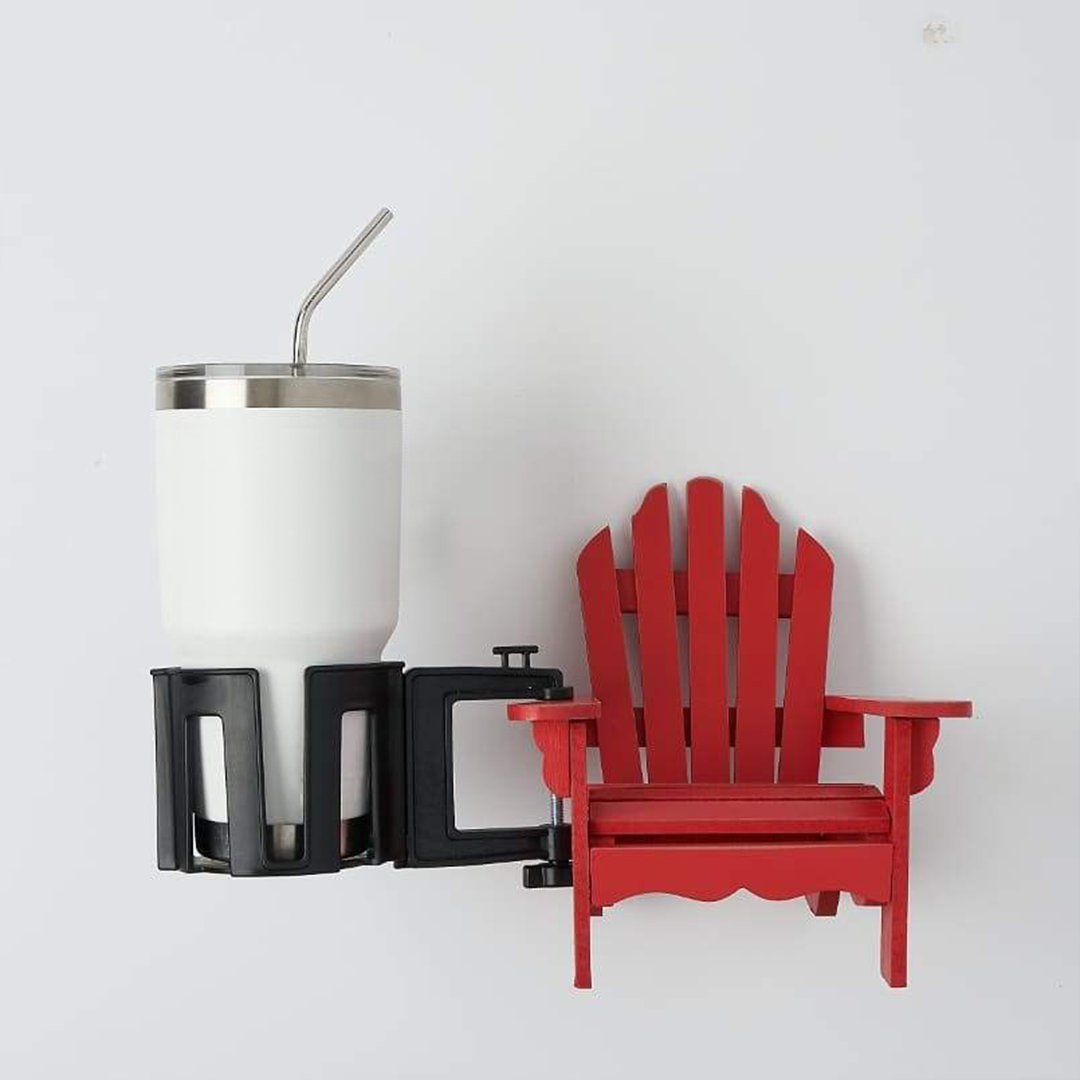 Cup-Holster
Wave goodbye to clutter and say hello to a new era of desk organization with Cup-Holster!
The Cup-Holster prevents costly spills and saves you valuable desk space. Cup-Holster consists of a robust clamp that affixes effortlessly to your desk's edge, paired with a versatile cup holder that securely locks into one of three adjustable positions. This ensures your favorite mug is always angled just right, ready for your next sip.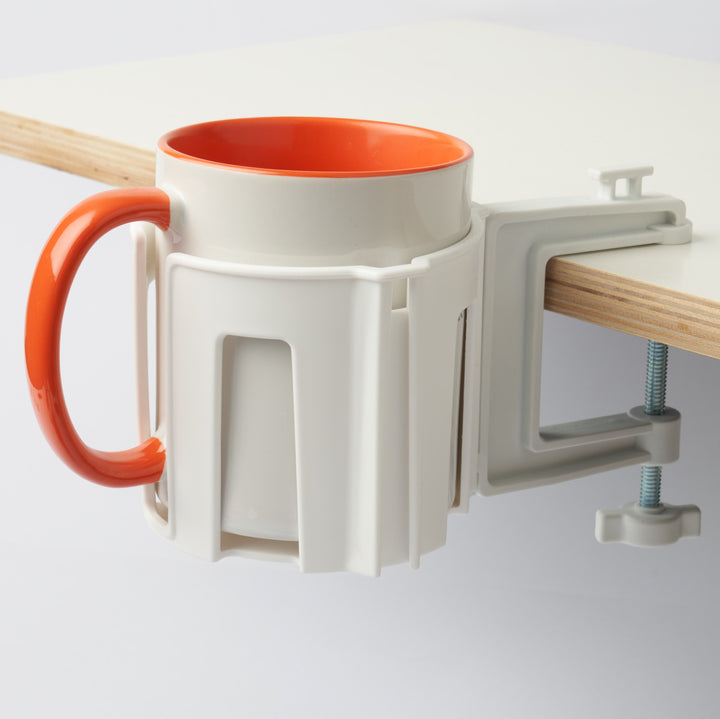 Holding Mug Handles Securely
The Cup-Holster was designed with mugs in mind! Work confidently knowing that you're safe from a dangerous bump to your mug that could otherwise ruin your morning coffee.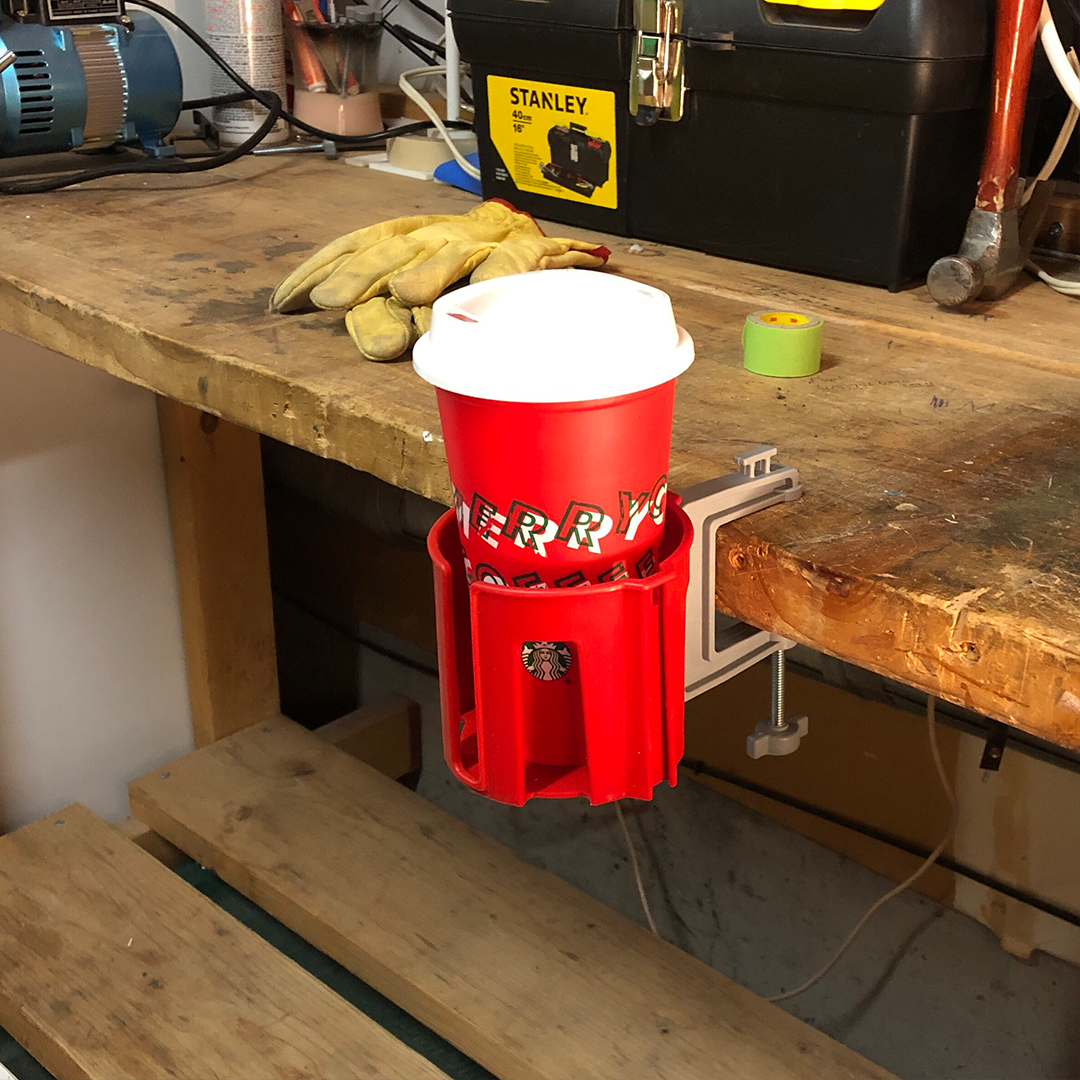 Cup-Holster for Any Room!
The Cup-Holster is designed to go almost anywhere, may it be a desk, a nightstand, a boat, a camper or wherever you think you'll need your cup held, we've got you covered. Drink safely with a Cup-Holster.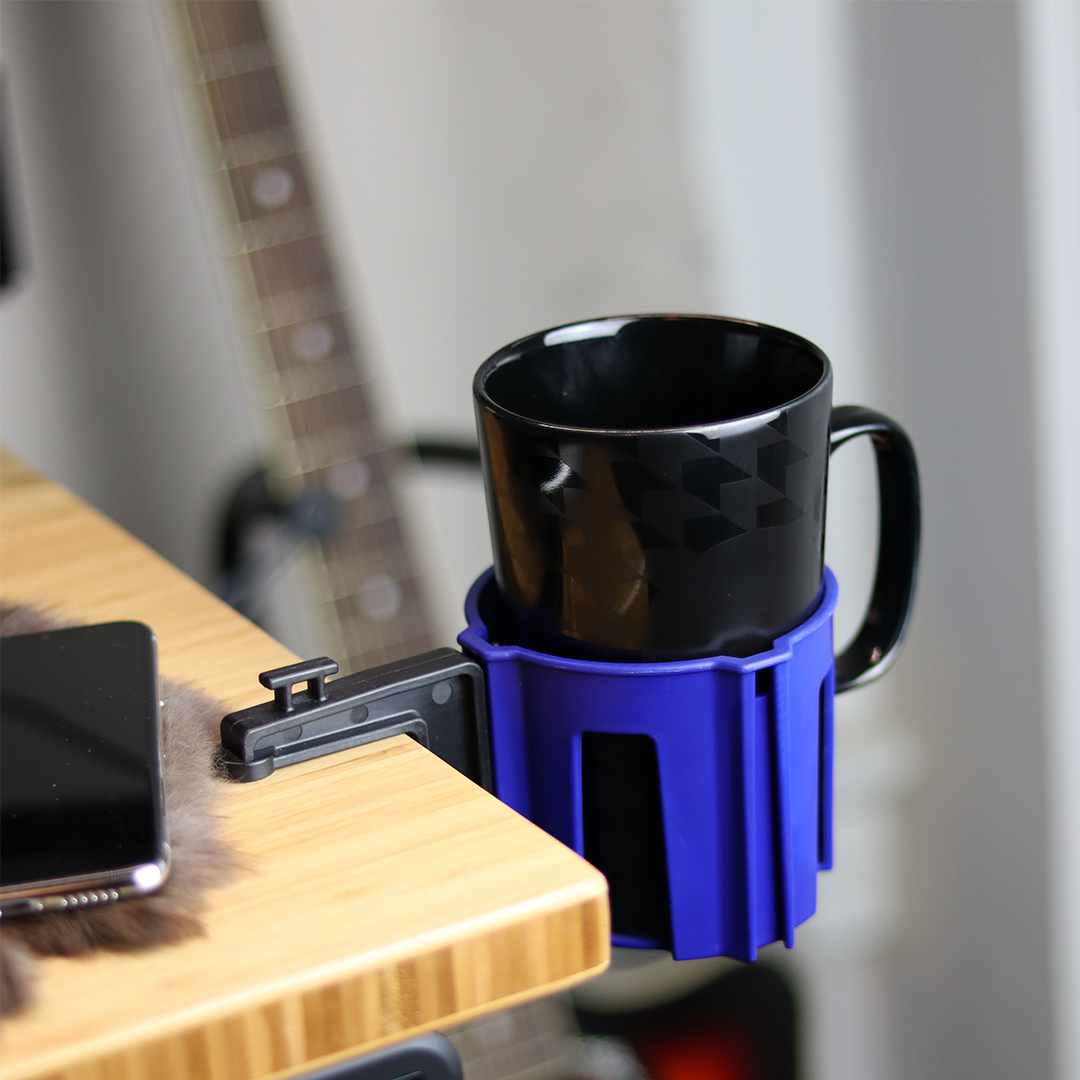 The Perfect Work Companion
The Cup-Holster is the perfect work partner. Work with ease knowing that while you're doing the hard stuff the task of cup safety is passed on to us!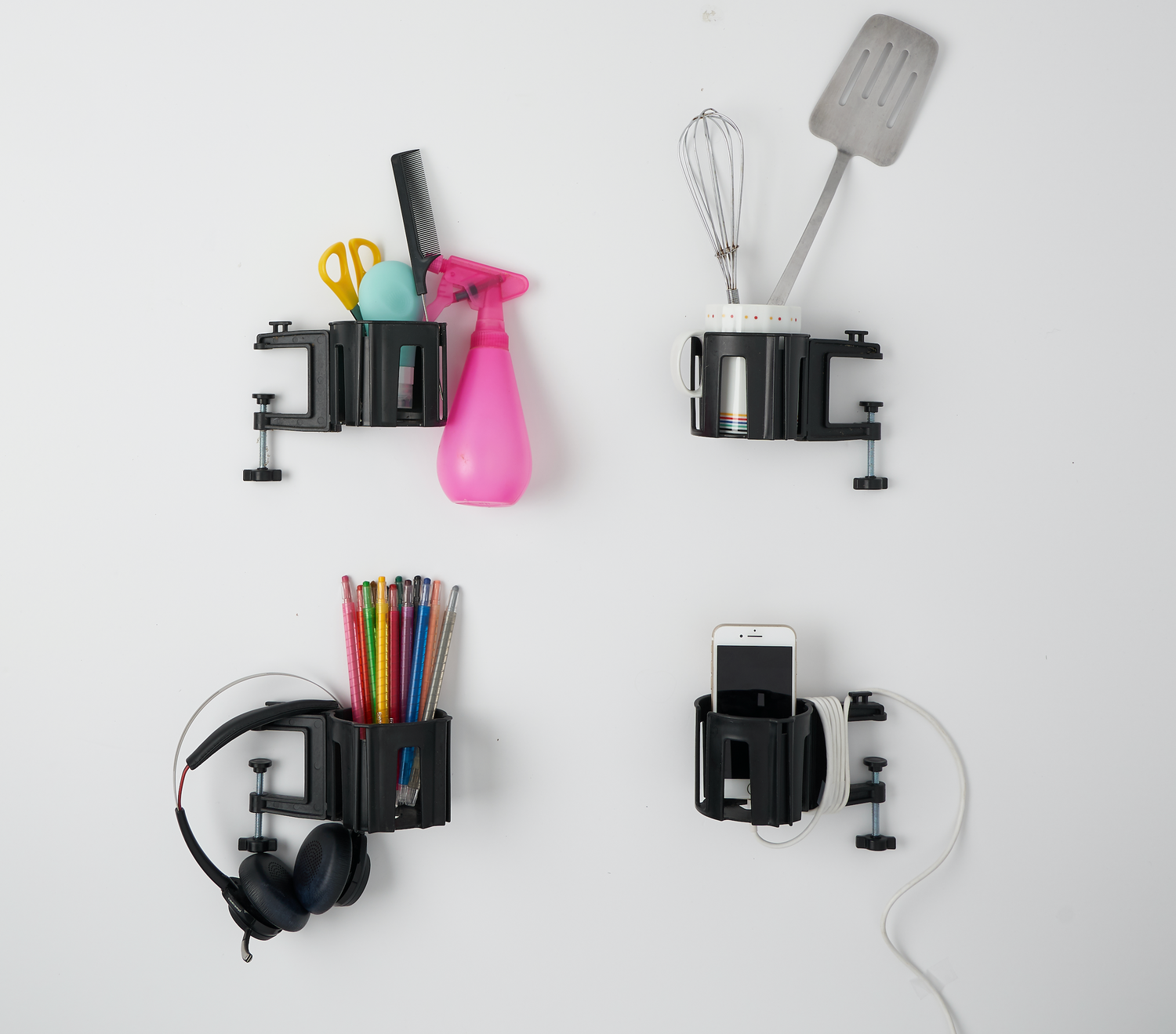 Clutter-Free Convenience
Enhance your workspace with the Cup-Holster, the versatile solution for holding more than just your beverage. A handy hanger for your headphones, too, it keeps your essentials within reach without the clutter.
Bundle and save!
Regular price

$30.00 USD

Sale price

$22.50 USD

Unit price

per

Regular price

$60.00 USD

Sale price

$41.90 USD

Unit price

per

Regular price

$45.00 USD

Sale price

$38.00 USD

Unit price

per